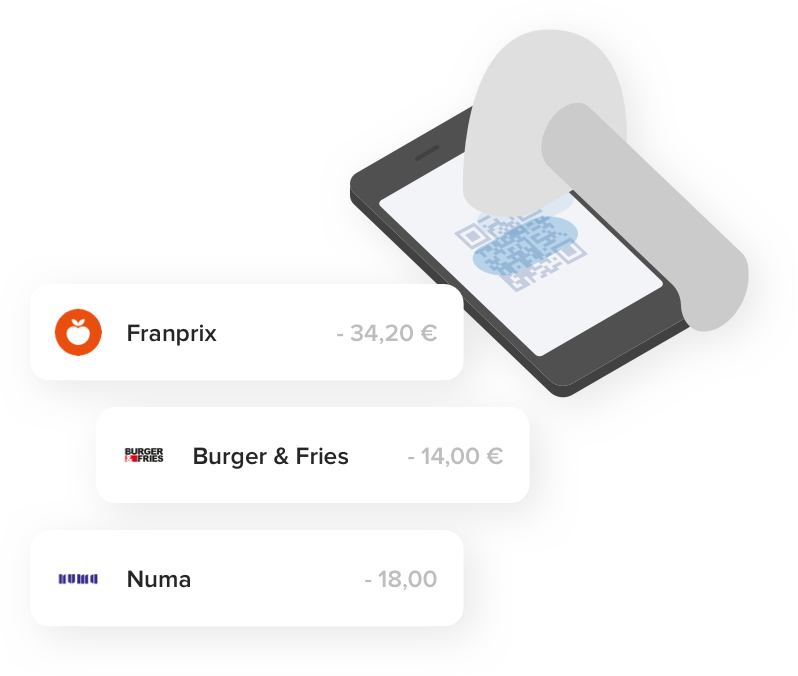 The Lydia QR-code is a secure code that can be used to pay for purchases in store or to send money to a friend. Users or cashiers only need to scan it in order to get the money from you.
Using the QR-code feature 📱
The steps below will help you find the QR-code payment feature:
Open Lydia
Tap the amount you's like to pay or send
Select the "QR-code" button located on the top of your screen
The app will then display a QR code on your screen that the person accepting the payment will scan on their device
To pay in store 🛍️
Once shown, the cashier only scans the QR-code displayed on your mobile to complete the payment. No internet connection is needed to perform the payment.
Businesses can use the Lydia Pro app to accept QR-code payments.
To send money to a friend 🤗
Two people can send each other money using Lydia's QR-code payment feature.
To receive money, users can turn their smartphone into a QR-code scanner by...
Opening the Lydia app
Tap on "Receive"
Click on the QR code button at the top of the screen
Scan your friends' QR code to get the money instantly credited to your Lydia account
👉 Every QR-code payment will generate a payment receipt containing all the info about the transaction. To know more, read this article.
---