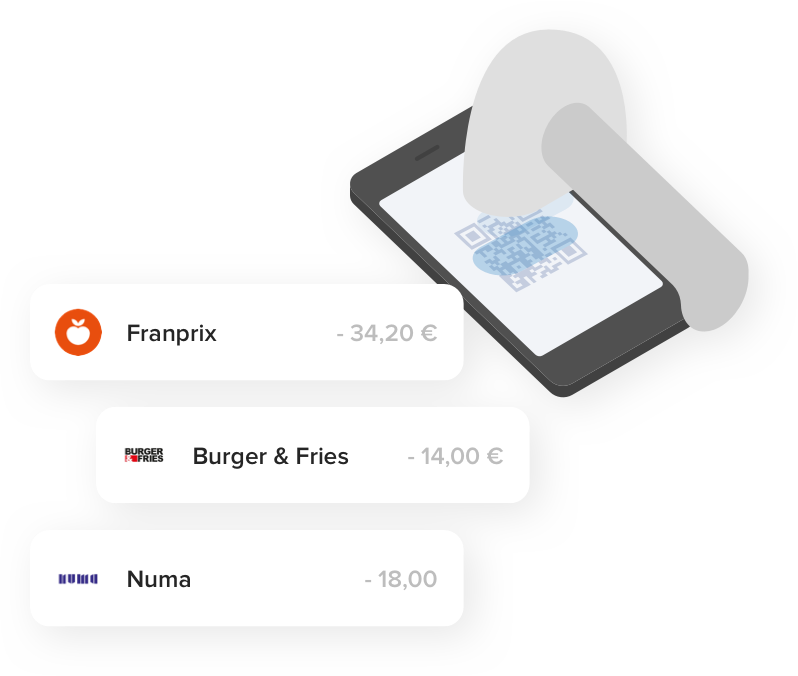 This is a secure code, unique to you, that can only be used once..  Show it and it is paid.  You can use the QR code function with everyone that accepts Lydia, your friends and stores allowing you to pay by Lydia.  
QR stands for Quick Response.  This means that the content of the code should be able to be read quite quickly after being read by a barcode scanner, or by your smartphone - for instance if you're being paid back by friends.
Pay by QR code
Here are the steps to follow:
Open Lydia
Tap the amount you want to send, and then enter your security code/ use Touch ID if your phone has it
Tap QR code at the top of your screen
The app will then display a QR code on your screen that the person accepting the payment will scan on their device
If it's a trader
The sales person will scan the code via their scanner, their own smartphone or tablet.  The traders accepting this function are visible on the 4th tab of the app. Tap on "businesses accepting Lydia" and you will be able to view a map outlining the stores that accept Lydia.  No need for a working internet connection for a payment to function.
If you are face to face with a friend
In this instance both people need to have the app. The person sending the money will create a QR code while the person requesting or receiving the funds will scan said QR code using the app.  
Receiving a payment via QR code.
For a trader
If you are a professional and looking to learn more about scanning with a QR code feel free to read more about it here in our Help Centre for Professionals.  The trader needs to be connected to the internet, and be using the Lydia Pro app.
For an individual
Settling up in person is super handy.  If you are the one receiving the money simply tap on "Request" on the home screen.  No need to enter the amount. Simply tap "Create a QR code". Your camera will open, allowing your to scan the QR code.  
Receipt
Once the payment has been made, both the sender and the receiver will receive a receipt that the payment was successful.
---