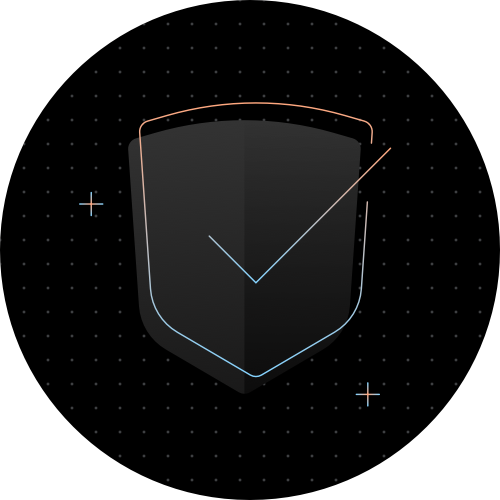 Lydia Black subscribers benefit from insurance on all expenditures made with their Lydia means of payment (cards, Internet cards, bank transfers, etc.).
This insurance, operated by AXA Partners, has been designed to protect the Lydia Black users and their loved ones on a daily basis, and in particular when travelling in France and abroad.
📝 Membership
All users who have subscribed to Lydia Black automatically benefit from insurance. Coverage begins on the day you subscribe to Lydia Black (and covers all payments on the same day) and ends when the Lydia Blacks subscription is terminated.
☔ What is covered
✈️ Travel insurance and assistance, in France or abroad:
trip cancellation or interruption (up to 5,000€), delayed departures (up to 300€), baggage-related issues (late delivery, loss, theft, damage, up to 500€);
money loss (up to 100€), travel documents (up to 2,000€), valuables (up to 100€);
muggings aimed at personal effects (up to 500€), personal accidents (up to 15,000€), civil liability (up to 500,000€), legal costs abroad (up to 15,000€);
partial or total refund of the deductibles of your vehicle rental contract (for drivers over 21 years old only, up to 3,000€);
emergency medical costs (up to 300,000€), emergency dental treatment (up to 250€), and hospital allowances (up to 300€);
repatriation, return of insured persons, child accompaniment, extension of stay costs linked to medical care, and repatriation of bodies.
⛷️ Winter sports insurance and assistance:
Search and rescue costs on slopes (up to 15,300€), ski pass refund and ski lessons (up to 300€), equipment rentals (up to 300€), ski lift stop (up to 100€)
📦 Online purchase protection:
Non-compliant delivery or non-delivery (up to 500€)
💳 Payment method coverage:
Fraudulent use of accounts or means of payment
🙅‍♀️ What isn't covered
🚗 The franchise buyback in a car rental context is not covered for children under 21 and luxury cars
✈️ Business trips, trips longer than 31 consecutive days, with a maximum of 180 cumulative days within a 12-month period.
💻 Transactions made on fraudulent sites (phishing)
🤦‍♂️ Loss of personal effects unrelated to assault or due to negligence
🤕 In case of a setback
The insured user must contact the assistance service, available 24/7 by phone, at the number provided in the contract and accessible from the app;
Claims can be made every day, only from 9 am to 5 pm, at the same number.
To read the General Conditions of Lydia Black insurance operated by
AXA Partners
,
click here
---