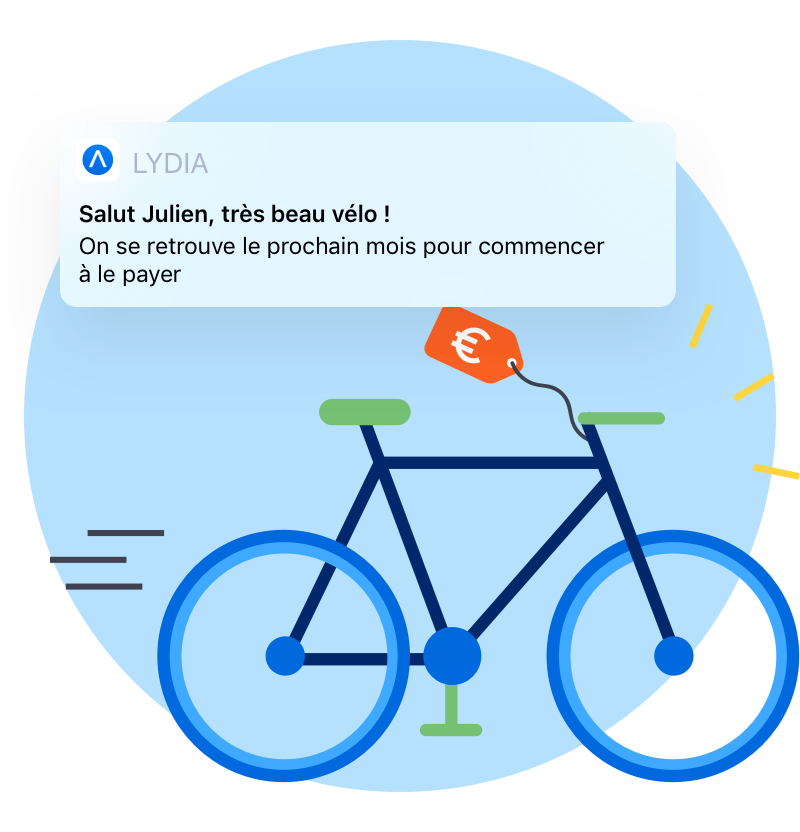 Lydia offers its users a "Buy and pay Later" payment facility feature for all purchases, whether made online or in-store. It even works for payments between friends.
Activated in the blink of an eye
On the app, you can activate this feature from your Profile or directly from the Discover section, in the top-right corner of the Activity tab.
This activation step doesn't commit you to use it and doesn't cost anything.
It particularly allows evaluation of the capacity of users' accessibility. The evaluation is quick and can only be done with a verified account.
Once activated, you can instantly use it for any payment between €100 and €1,500 depending on your usage capacity.
If you're ineligible, don't panic. Lydia may not have enough information to assess the user's profile and usage capacity. To counter this, we recommend connecting your bank account to the app from the "Accounts" tab.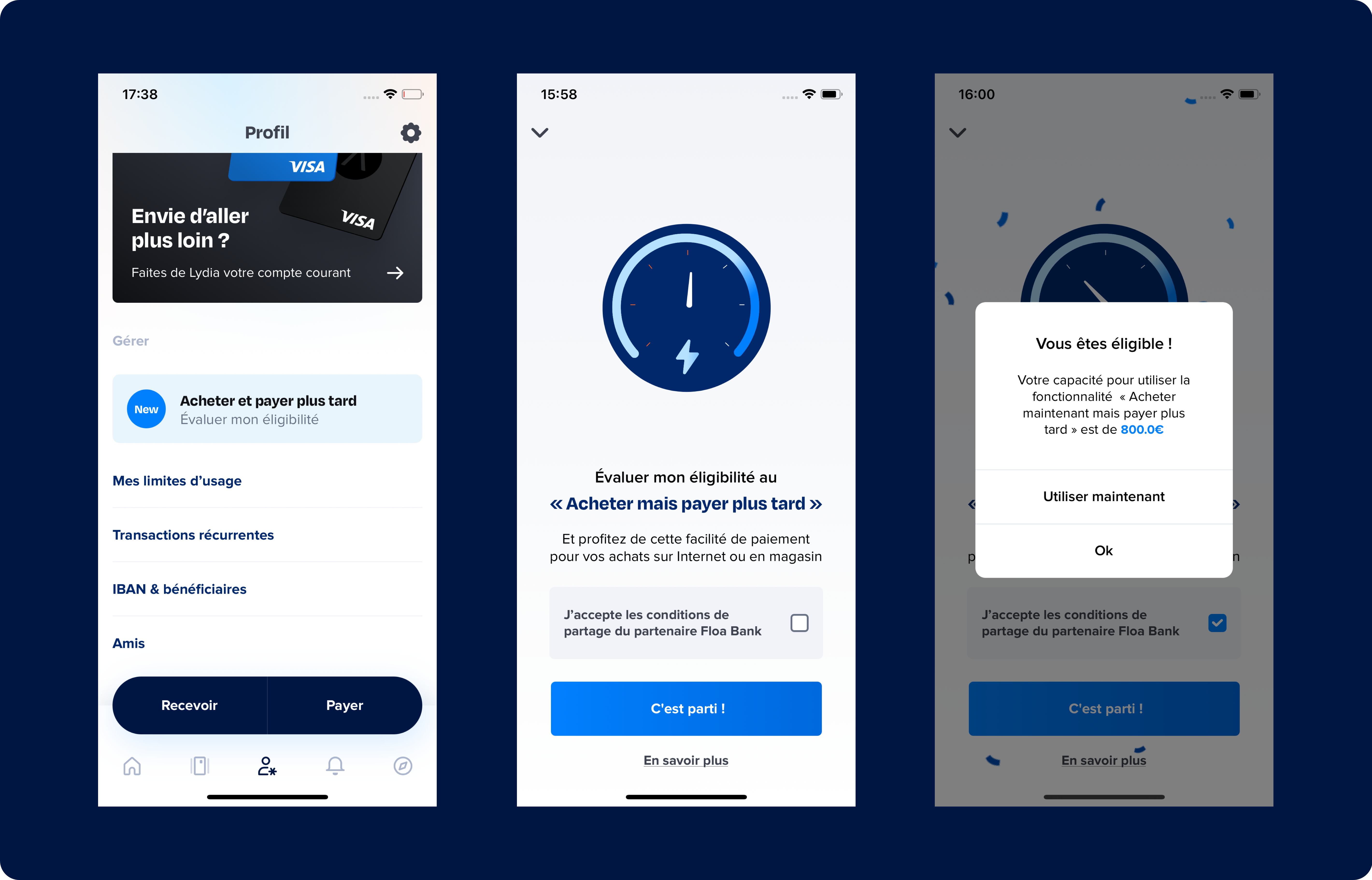 How it works
What's behind this feature?
To be able to properly benefit from this feature, the user is invited to make an Instant Loan with an accelerated process to receive their money that they will pay back in several instalments. With this money, they can therefore make the purchase of their choice online or in-store with a Lydia card or by transferring it to their bank.
To guarantee these loans at the best prices, Lydia works with its partner Floa Bank.
---