Lydia lets you create several accounts to organise spending and save a bit of money, right from the app.
Which account should you choose? 
If you want to save money, there is nothing more important than having a clear view at what you're spending. Unfortunately, banks only let you have one current account — all of your expenses are merged in one single place. This creates useless confusion.
To help you out, we created different kind of accounts (Terms and Conditions) :
It is also possible to connect your external bank account and gather them into the second tab of the app.
Creating one or multiple accounts 💰
There is nothing simpler than creating an account. First, open the Lydia app, then:
Go to the tab "Account" ;
Open the section "Accounts & money pots" ;
Click on the "+" button.
That's it! You can start crediting the account or sharing it with friends.
Using money from an account 💸
Pay with it
The money stored in an account can be used anywhere thanks to the various Lydia payment means. You can use this money to:
Make transfer with a drag and drop gesture
You only have to drag and drop your money from the account of your choice to the one you want to transfer the money. Then, define the amount to transfer. It works between your own bank accounts but also with all your Lydia's accounts: money pots, piggy banks, joint account...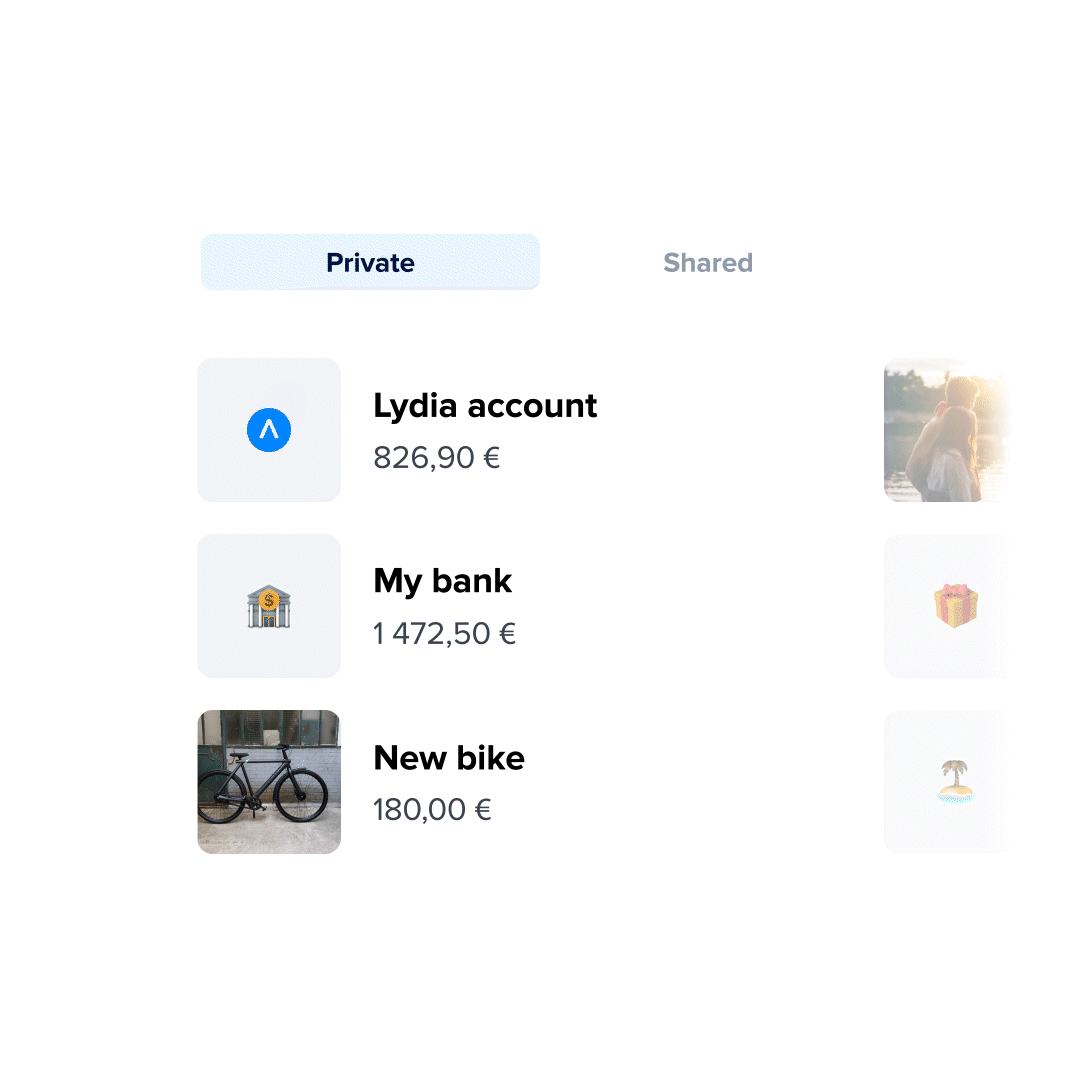 Managing display settings 🎨