⚡️ Lydia is the first financial app to support Apple's latest feature.
The purpose of this page is to introduce how to set up the new iOS 16 Widgets on your iPhone with Lydia.
iOS 16 Widgets, what are they for?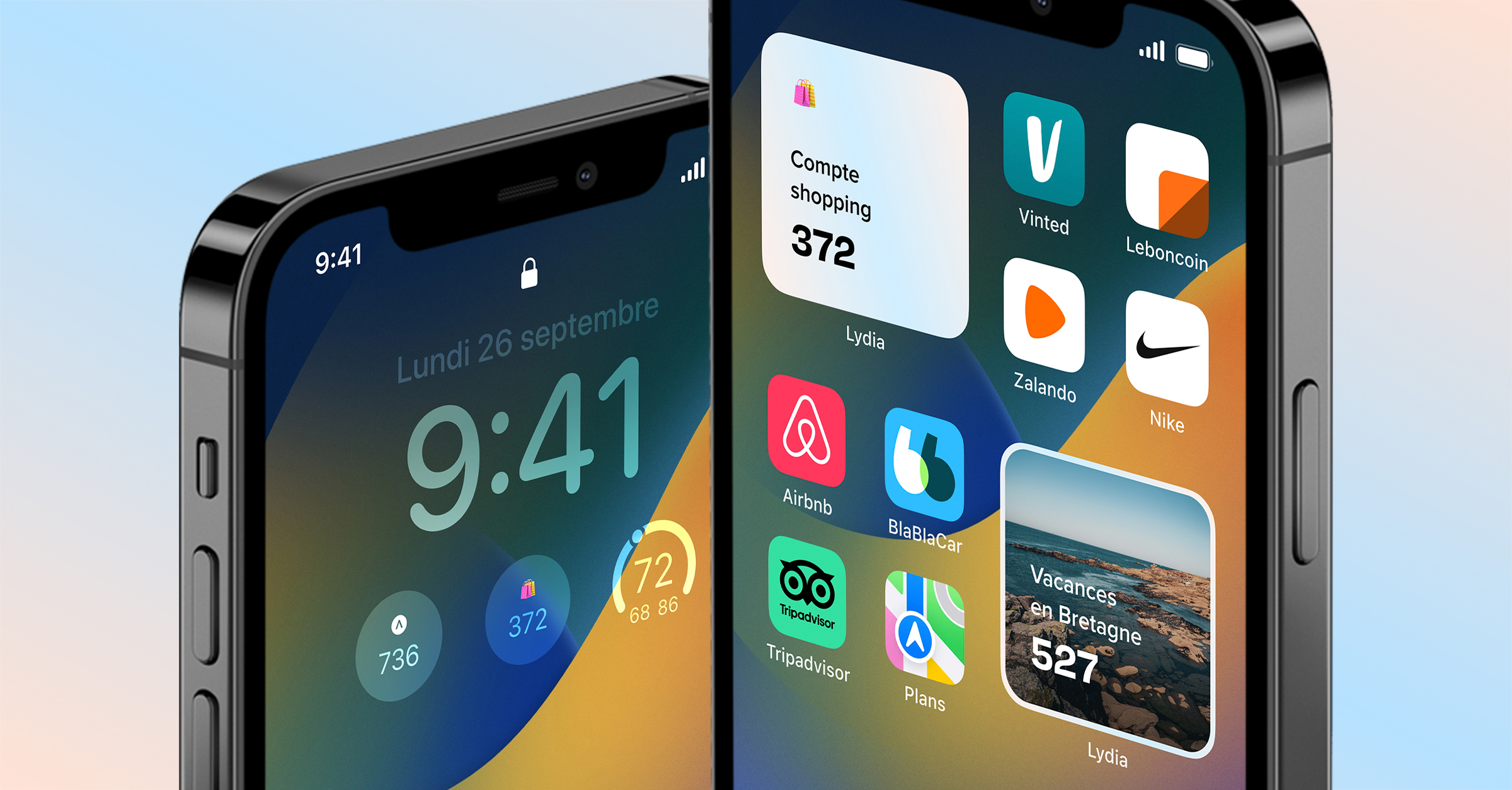 The iOS 16 Lockscreen Widget allows you to view the balance of the accounts of your choice, directly from the interface of your iPhone when it is locked. You can choose which account to display.
Regarding the iOS 16 Homescreen Widget, it allows you to display the Lydia account of your choice in your application overview screen: its balance and its (beautiful) picture.
How to configure your Lydia Widgets on iOS 16?
First of all, you must have updated your iPhone to the iOS 16 operating system.
📱 See your balance on your homescreen, among your other apps:
🔒 See your balance on your lockscreen :