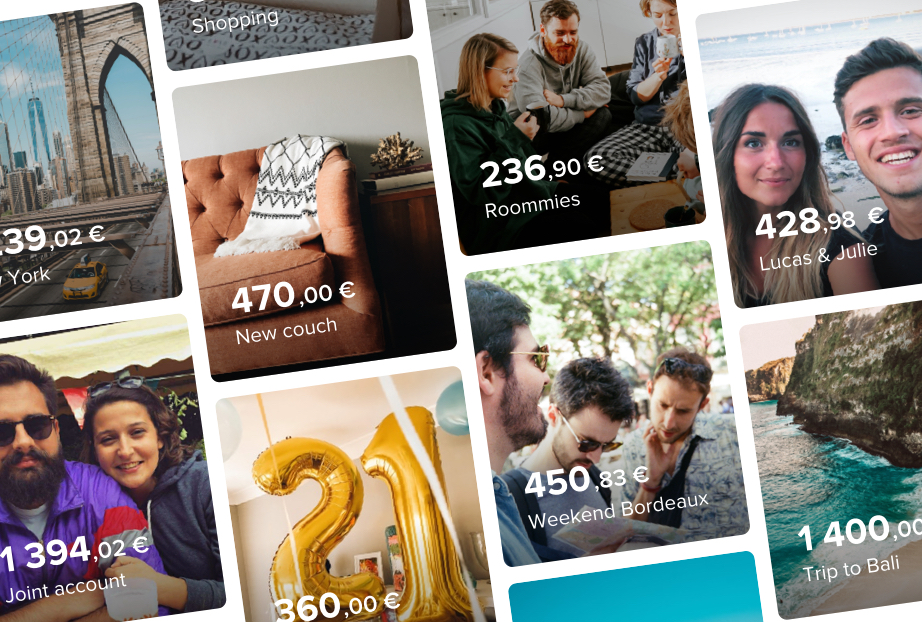 Entering your account's detailed view will let you access a variety of useful features.
Changing your account name 📝
Every account has a name, whether this is "Lydia balance" or "bank account". By personalising their name, you can recognise your accounts at a glance. You can for instance use names like
"Couple life" for the shared account you're using with your significant other
"Barcelona trip" for the shared account you'll be using for your trips away with friends
"Little extra" for the sub-account you're using to save money for a big project
You can even use emojis to spicen up those names 🌶️
Modifying your account display settings 🎨
Lydia lets you totally customise the way your accounts are displayed in the 3rd tab of the app. From the account's detailed view, you can for instance:
add a cover picture
hide this picture on the account display list
hide the balance on the account display list
Hide transactions on the aggregated history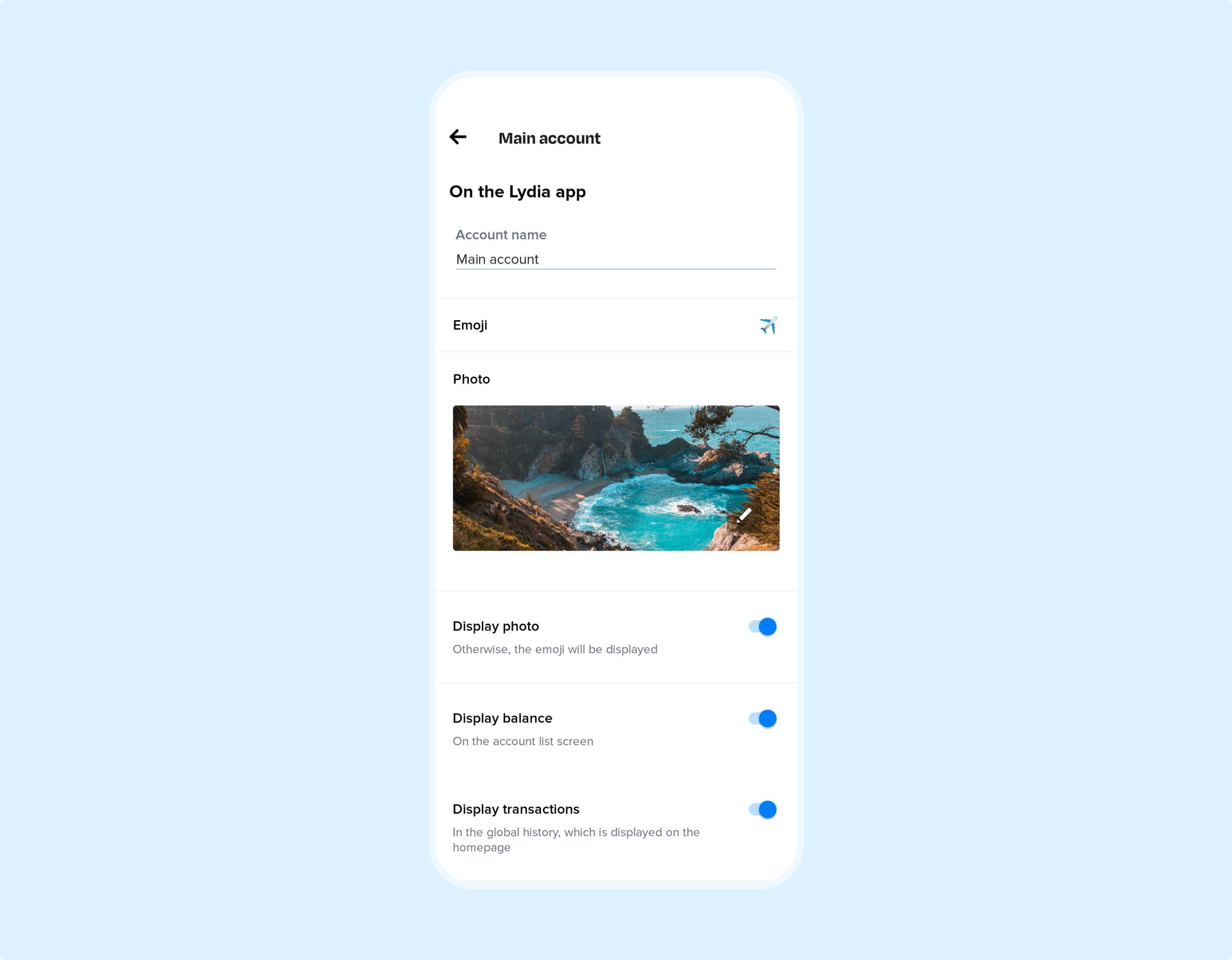 Deleting an account 🗑️
You can delete an account at any moment from the detailed view of the account. If there is still money in it, you will be asked to transfer it to a different account prior to the deletion process.
Please note that once an account is deleted, it cannot be recovered.
---