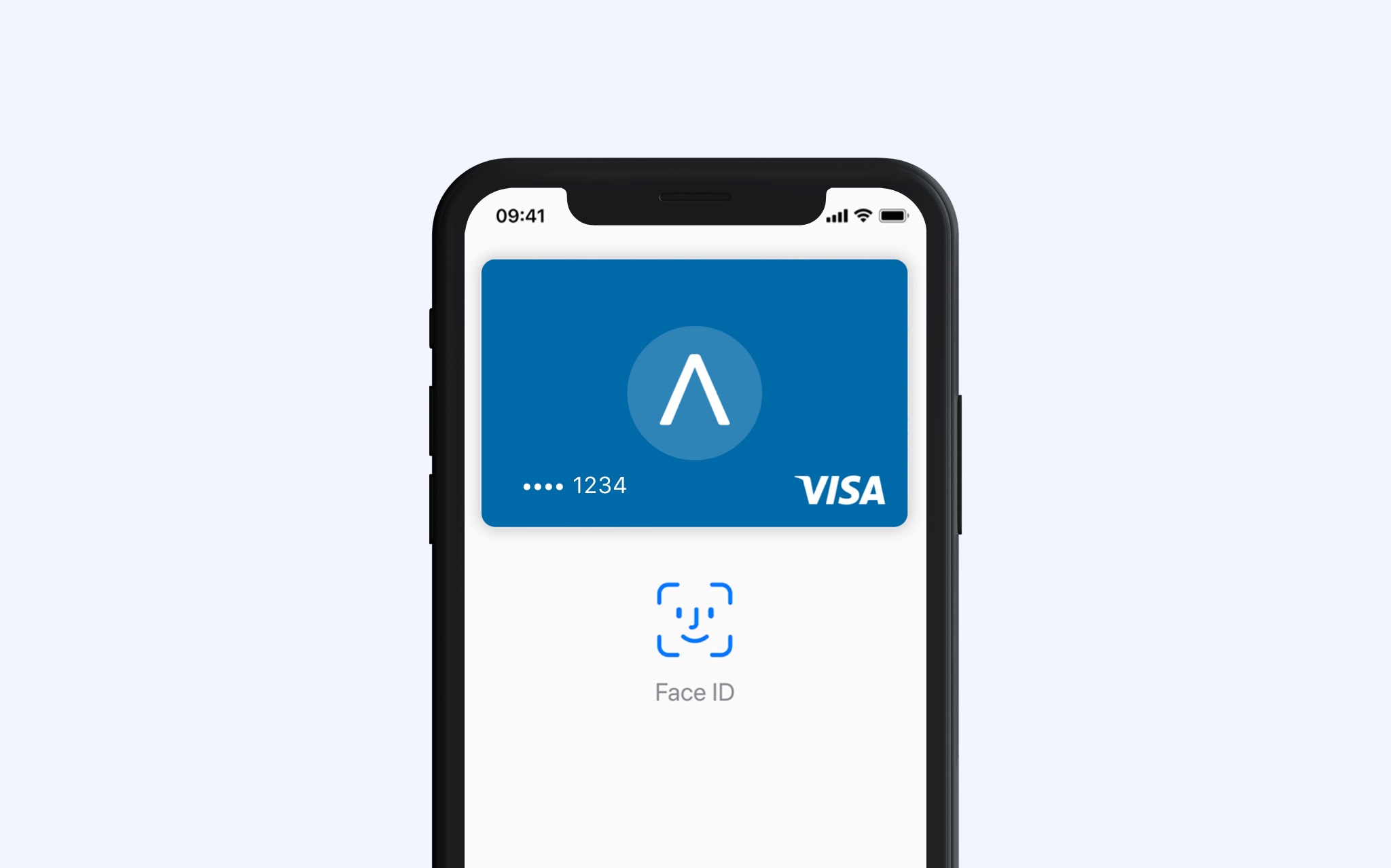 Lydia lets users pay contactless in any store using their iPhone or Apple Watch. They just have to approach their device from the payment terminal to pay. Payment is instant.
Why should I use Apple Pay to pay in-store ? 
When paying contactless, it is always better choosing a phone over a debit/credit card. Simply because...
It is safer than the card: every payment needs to be authorised thanks to a Face ID or Touch ID biometric authentication.
Fast: payment is made in less than a second. Users instantly receive a notofication on their phone that sums up the transaction (amount, date, time).
Without amount limit: users can pay €1 or €1,000 using contactless mobile payment. On the contrary, credit cards are limited to €30 per contactless payment.
Using Apple Pay to pay in-store 💸
There are two steps to paying using Apple Pay: 
« Wake up » the iPhone or the Apple Watch (by clicking twice on the lateral button) ;
Approach the iPhone or the Apple Watch from the payment terminal.
A "beep" sound effect will instantly indicate payment has gone through. 
Pay online and in apps using Apple Pay 📱
Some online merchants and apps let users choose to pay with "Apple Pay" when choosing the payment method.
From an iPhone or an iPad: a simple Touch ID fingerprint recognition will be asked to authorise the payment.
From the Safari browser of from a Mac laptop: a Touch ID operation will be asked on users' iPhone or iPad.
Thanks to this method, there is no need to enter credit card numbers anymore. Every payment only takes a couple of seconds.
Limits to using Apple Pay 🔐
Lydia users can face limits according to their account status.
👉Using Apple Pay with Lydia is totally unlimited with Premium. To know more, read "What is Lydia Premium?".
---