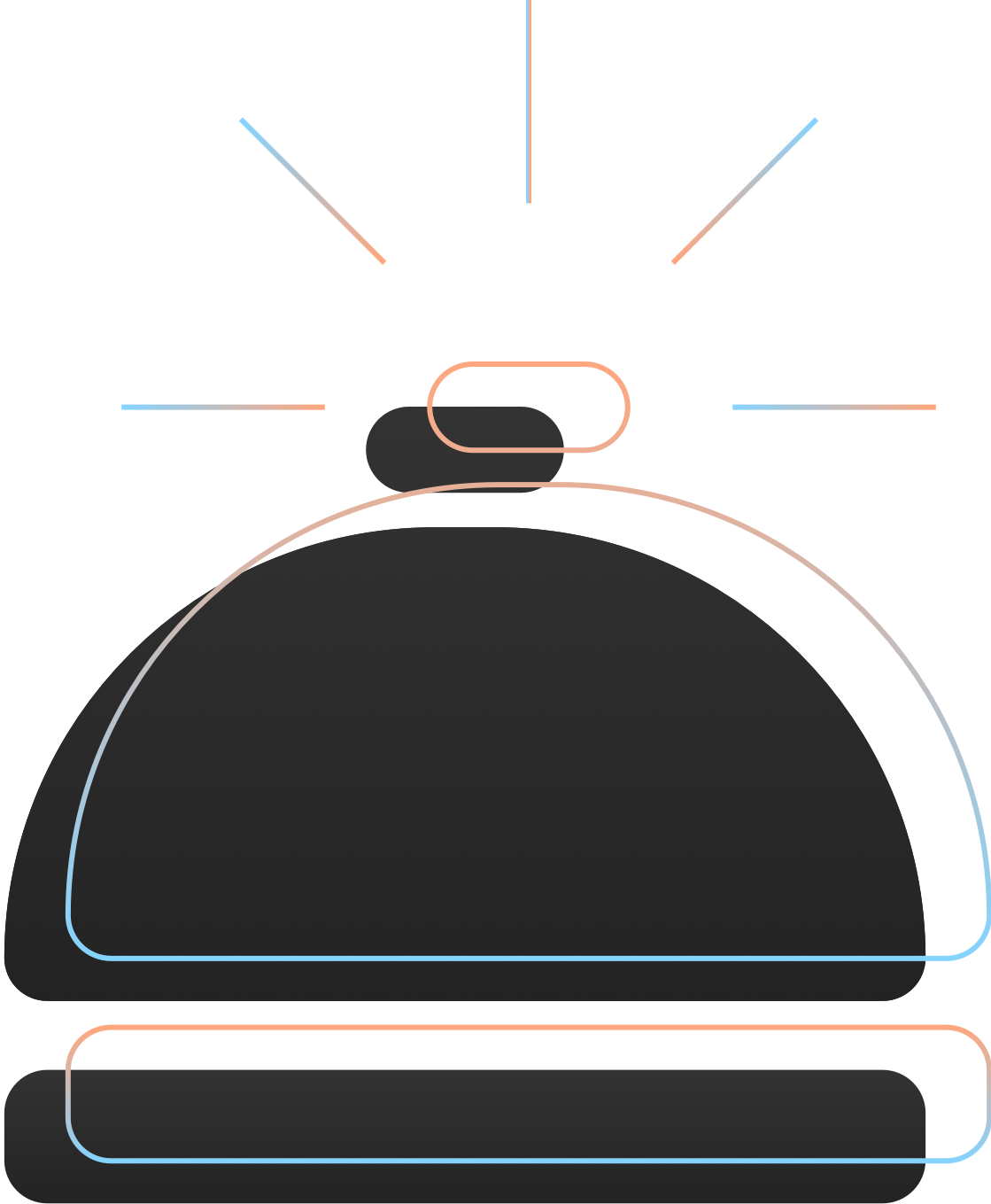 Lydia Black+ users enjoy the concierge service. More specifically, concierge service is a personal assistant available 7 days a week via message (from 9 AM to 9 PM) to meet their requests.
Clac des doigts takes care of our concierge service. It is made to make users' everyday lives easier.
However it is not designed to assist users for matters relating to Lydia. As such, it is not a substitute to
Lydia Support
.
As of now, the concierge service is only available to Black+ users living in France.
📝 Signing up
Lydia Black+ users enjoy the concierge service for free.
Activating it can be easily done by tapping on "Concierge service" in the Lydia Black+ membership page and accepting Terms of Use for Clac des doigts. Black+ users can then reach out to the concierge service by simply tapping on "Contact my concierge" or by sending a text message to the phone number shown.
🛎️ Making a request
What can Black+ users ask their concierge for?
Pretty much anything! A hand resolving a very specific issue, advice, ideas, … More examples:
Home services
💊 Delivering medicine, with or without doctor's prescription
❓Delivering anything that is needed, wherever
📥 Picking up deliveries and bringing them home
📤 Sending out parcels and letters anywhere in the world
Deliveries
🎟️ Finding a spot for a gig, show or sports event…
🚄 Managing all reservations, including train and plane tickets, restaurants, hotels…
🎁 Organizing the customized event that will be remembered (birthdays, bachelor party…)
🔨 Finding expert workers, lawyers…
🏥 Arranging for last-minute appointments with specialist physicians
📰 Taking care of your administrative paperwork: visa requests, passport renewals, litigation…
💁 Providing information on anything that might be of interest: "Do I need a visa to visit this country?", "What is the best Italian restaurant in town?", "Where can I find a new mirror for my bathroom?"…
✈️ Organizing the dream trip, fully customized to your liking and budget
How to make a concierge request?
Users make their request via text message, explain their needs and the concierge will tend to them.
If fees or purchases are involved (deliveries for instance), the concierge asks for more details on the request, the user's budget and the various criteria. Users then confirm their request by sending "CLAC" to the concierge.
How is the invoicing managed?
Lydia Black+ users receive a payment request on their Lydia accounts as soon as they have confirmed the request with their concierge. The concierge then takes care of the request as soon as it has been paid for.
The payment only includes the price of the actual request, for example the delivery of flowers. No extra concierge fees are incurred by Black+ users.
---