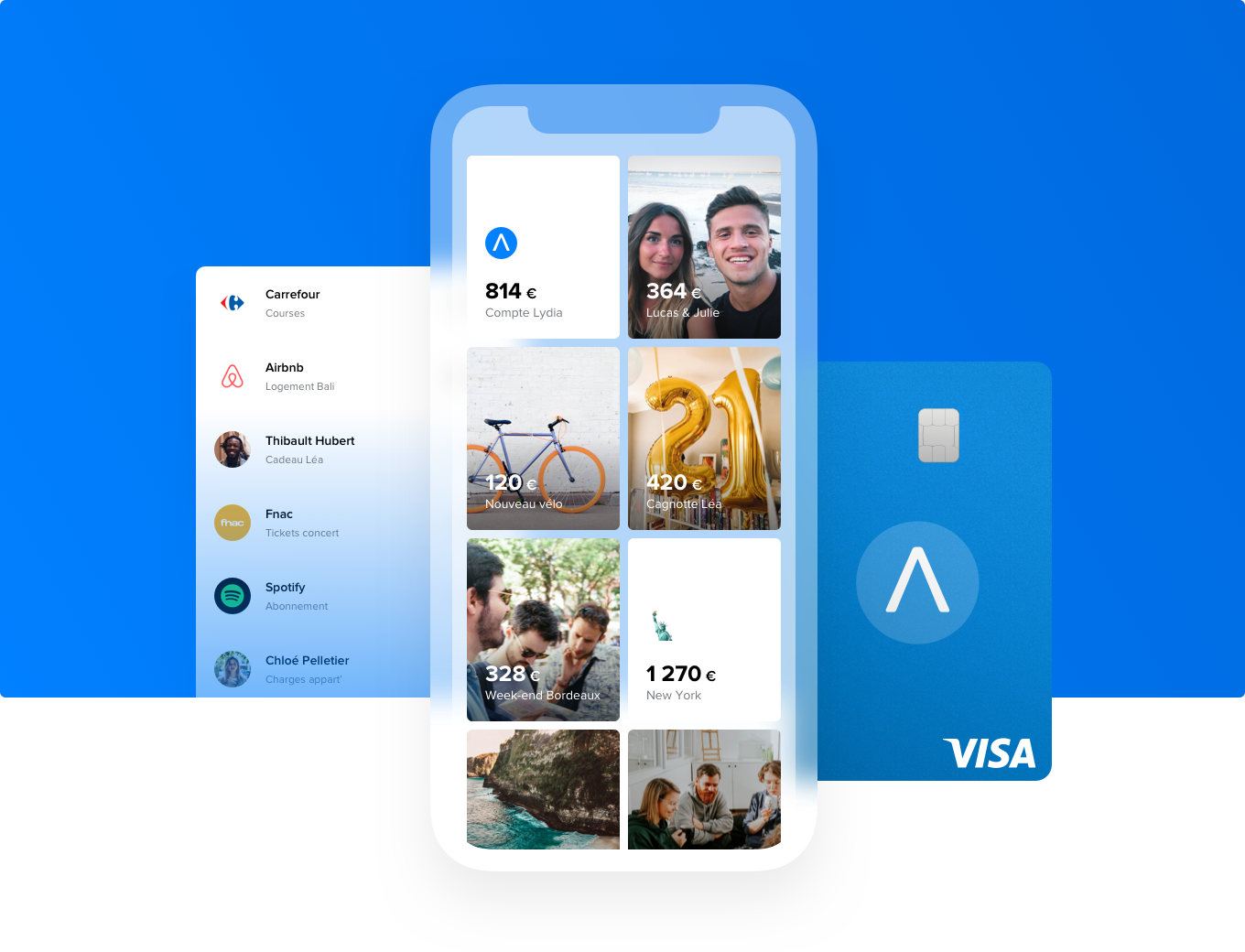 Lydia Blue is the paid subscription that allows access to all of the app's features, with no constraints.
What's Lydia Blue for?
With Lydia Blue, the user benefits from the best experience to manage their money from their mobile: a reinvented current account with a French IBAN and Visa Debit card, unlimited reimbursements between friends & relatives, a fluid and customizable interface for all their accounts...
Pay for everything, all the time, with Lydia Blue 💸
For only 4.90€ per month, the user can pay in-store, online and make cash withdrawals in France and abroad, with:
Manage all your money in a simpler way
With Lydia Blue, the user can create accounts for all of their needs.
Lydia accounts to better manage your money

A current account (with an IBAN and Visa Debit card);
An account for saving up money for a particular project;
An account with a set budget not to be exceeded ("Outings", "Shopping"...).

Shared accounts to make spending with others easier (for a couple, room-mates, or travelling with friends for example)
Money pots with no fees for birthdays, leaving parties, weddings and events where the user needs to collect funds (⚠️ as long as the money pot is created directly in the Lydia app)
👉 Learn more about Lydia accounts
Subscribing to Lydia Blue
The user can choose between two plans:
The annual plan, at 49€ (with 2 free months);
The monthly plan: the monthly subscription is free of engagement and costs 4.90€ per month
The subscription is automatically renewed until the user cancels their subscription. Any initiated period is fully due.
---