In-app
Push notifications (optional)
App users that have chosen to receive push notifications on their phone will receive a push notification just after the payment, provided they have an internet connection.
Transaction history
The reciepts from payments made with the app are displayed in your transaction history.
Each receipt specifies the following information:
the recipient or sender of the payment
the amount
the payment method that was used and debited
any notes added (optional)
the business address (if the payment was to a professional)
Actions
From a payment receipt, you can:

Obtain more information about the payment by clicking on 'Transaction information'
Request a refund if the payment was sent to another individual

Split the bill (for users in France)
Send an email to the support team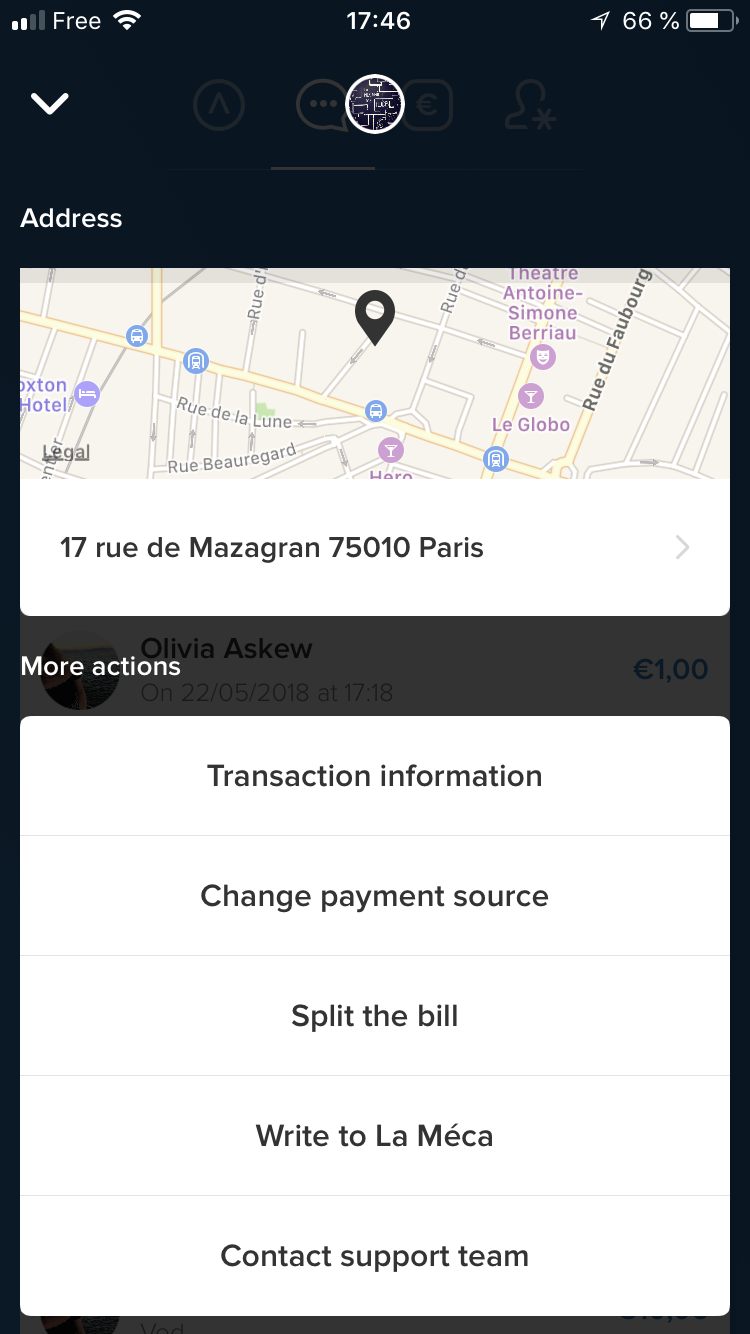 By email 
With the app (optional)
You will receive email confirmation of payment and reciept at your preferred email address.
You can disable this option from your account settings within the application.


Card payments (optional)

After each transaction where you enter card number manually into a payment form, you can request a reciept by email. You will be asked to fill in your email address.
Upon request
Lydia's support team can provide proof of payment upon request. 

---