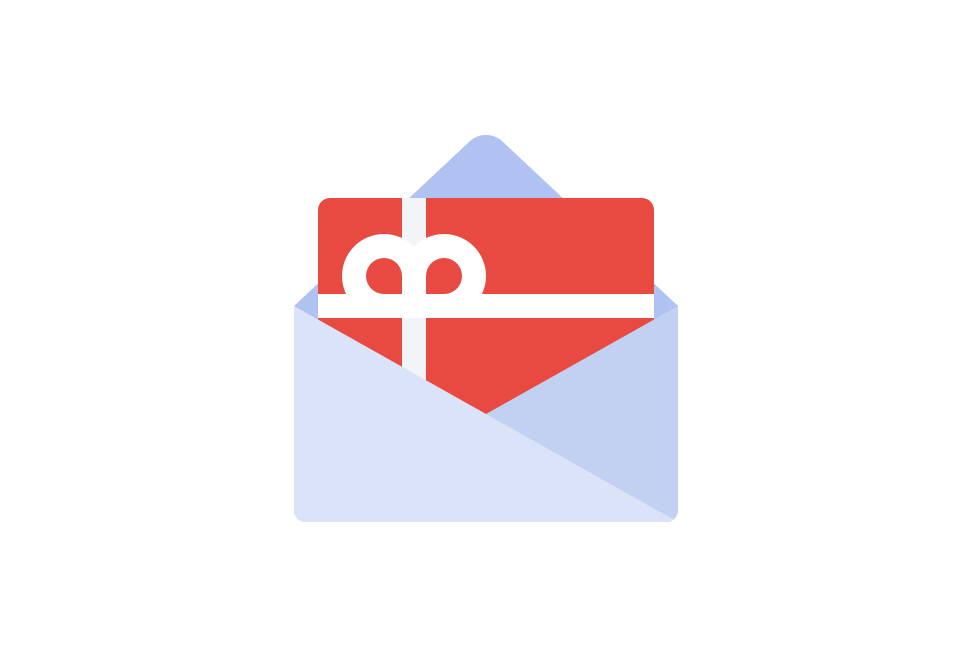 Gift cards are coupons that can be generated from the Lydia app and used for purchases made in stores or on the Internet. Gift cards are the perfect present if you don't know what you should buy for a birthday. You can even get bonuses when creating gift cards!
For
money pots
: if you choose to convert the money collected into one or several gift cards, you won't have to pay any commission-fee for the money pot service.
Why should I create a gift card
Picking a gift out for someone can be difficult! Especially when it comes to group gifts thanks to money pooled in money pots. 
Good news! The gift card feature has numerous advantages: 
Lydia gift cards can be redeemed at numerous merchants in various sectors: interior design and decoration, clothing, home appliances and electronics, sporting goods, arts and entertainment, and large retailers. 
Gift cards are eligible for bonuses (ex. Users get a 5 € bonus for every 100 € gift card purchase) 
Users can use a part of any collected funds to offer a gift card, if they'd like to purchase other gifts as well. 
Users can create several gift cards at different merchants.
Creating a gift card
From the app
Users can generate gift cards right from the app, whether they are using money collected with a money pot or not. To do so:
Go to the last tab of the app
Scroll down and select "Coupons"
Type in the amount you'd like to convert into a gift card and choose the account you want to debit
Select your favorite retailer
Validate to generate the gift card
From a money pot
To convert the amount collected with a Lydia money pot into gift cards, you should:
Open the 3rd tab of the app
Under your money pot's account, select "Spend or Transfer"
Choose "Gift card" and follow instructions to generate your gift card
How long does it take?
Delivery times can really vary depending on the retailer you've chosen. Delivery times are indicated next to every retailer's name.
When the gift card is available, it will be displayed in-app in the "Coupons" menu and an email will be sent to your email address.
Using a gift card 💳
Once you have received the gift card via email, or when it is available in-app, there are two ways of spending it:
In store
Using the barcode displayed in the PDF (.pdf) document attached in the e-mail or in-app.
Online
Using the code made of numbers and letters displayed in the PDF (.pdf) document attached in the e-mail or in-app.
What if I don't receive it? 🤷
We kindly invite you to check your spam inbox as it may land there.
Otherwise, feel free to reach out to our support, we would be happy to help!
---