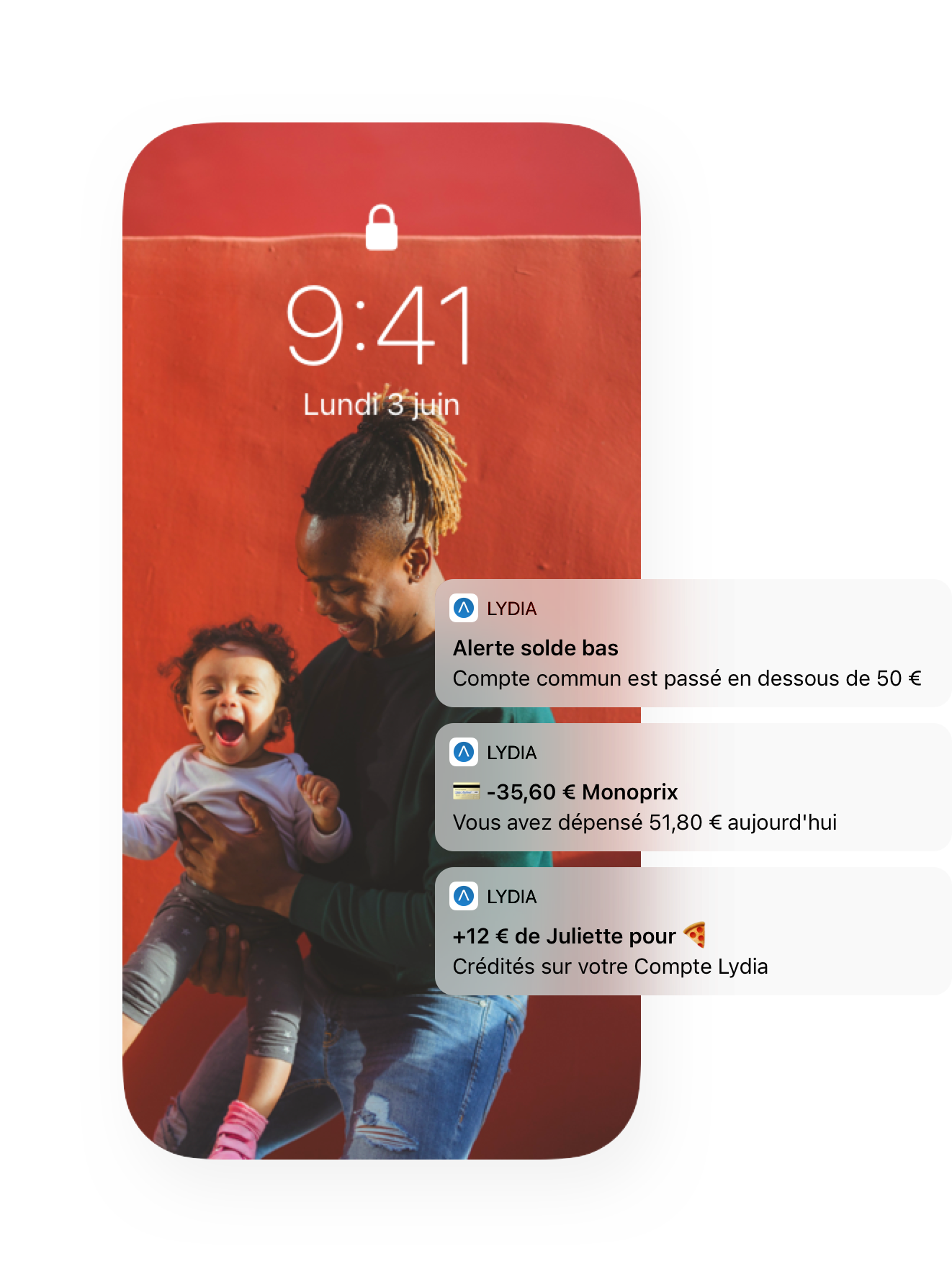 Lydia helps its users to have better control over their money, by allowing them to be notified when something happens on one of their accounts.
These alerts can be received:
by email;
by push notification (on phone).
Alerts are enabled by default but it is possible to disable or configure these alerts to personalize them. Users decide which ones they want to receive, under what conditions, and how to be alerted, account by account.
Account alerts can work on Lydia accounts, Lydia pools, but also on connected bank accounts.
Modify or create an alert 🚨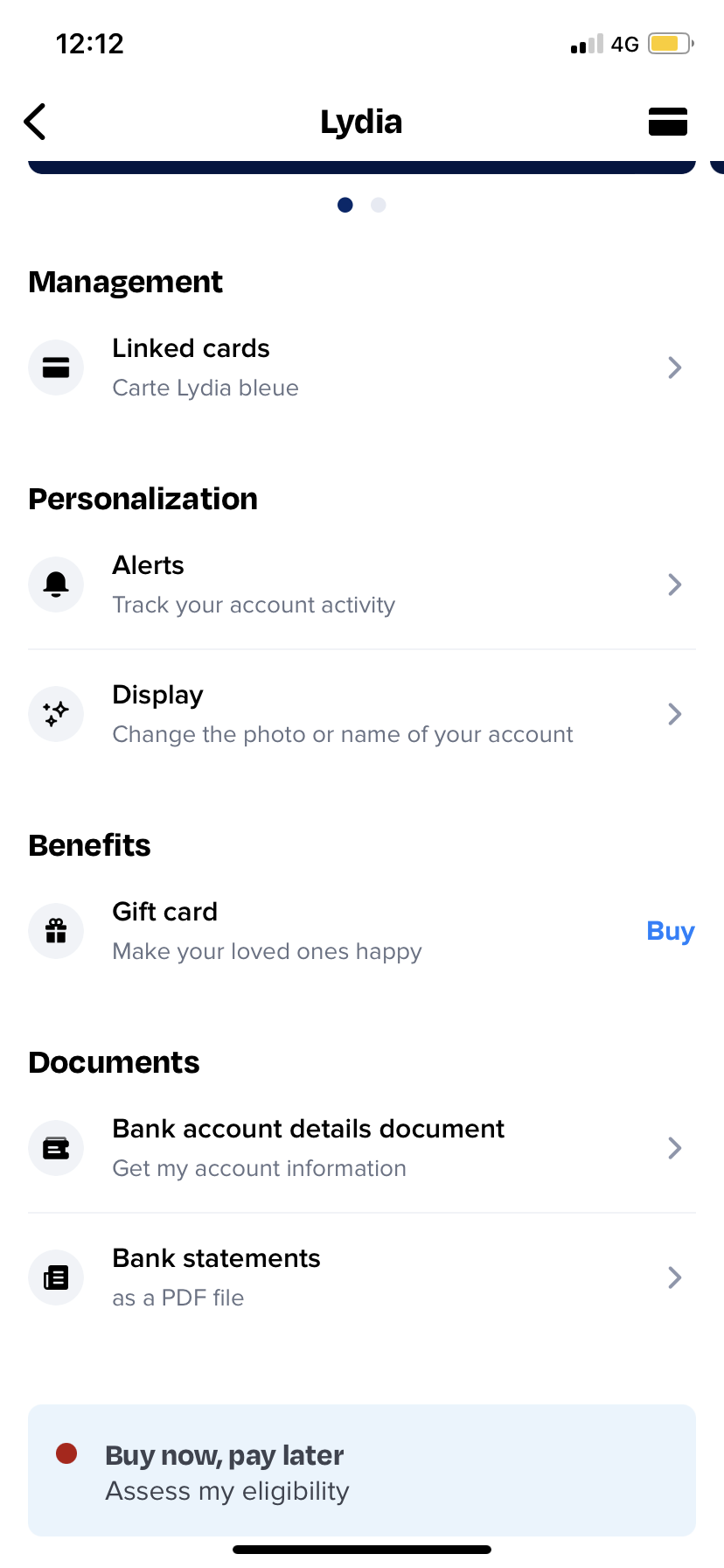 To access the alerts for an account, go to the account to follow, from the "Accounts and money pots" menu of the application, then go to the "Alerts" section.

👉 To add one, click on "Add an alert".

👉 To deactivate or delete one, you have to uncheck the box next to it.
The different types of alerts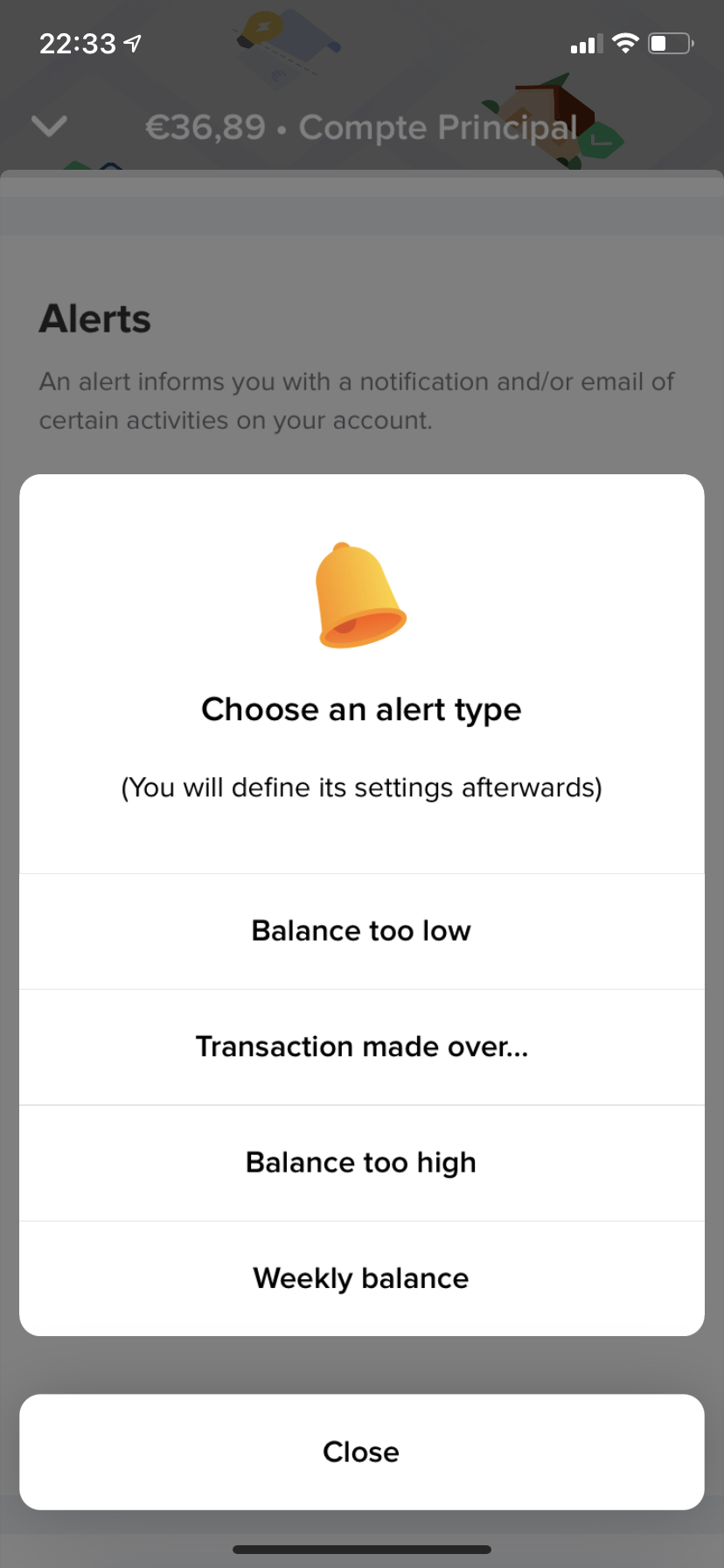 Transfers received or expenses over
When an operation impacts the account, the user will be warned. The transaction can be an expense or a receipt. If it's an expense, it can be done by the user or by a member of the shared account who has the right to spend money.
Balance too low or too high
When the account balance reaches a defined threshold or limit, the user will be warned.
This alert simply provides regularly on the status of the account. It is sent every Sunday morning.
Alert criteria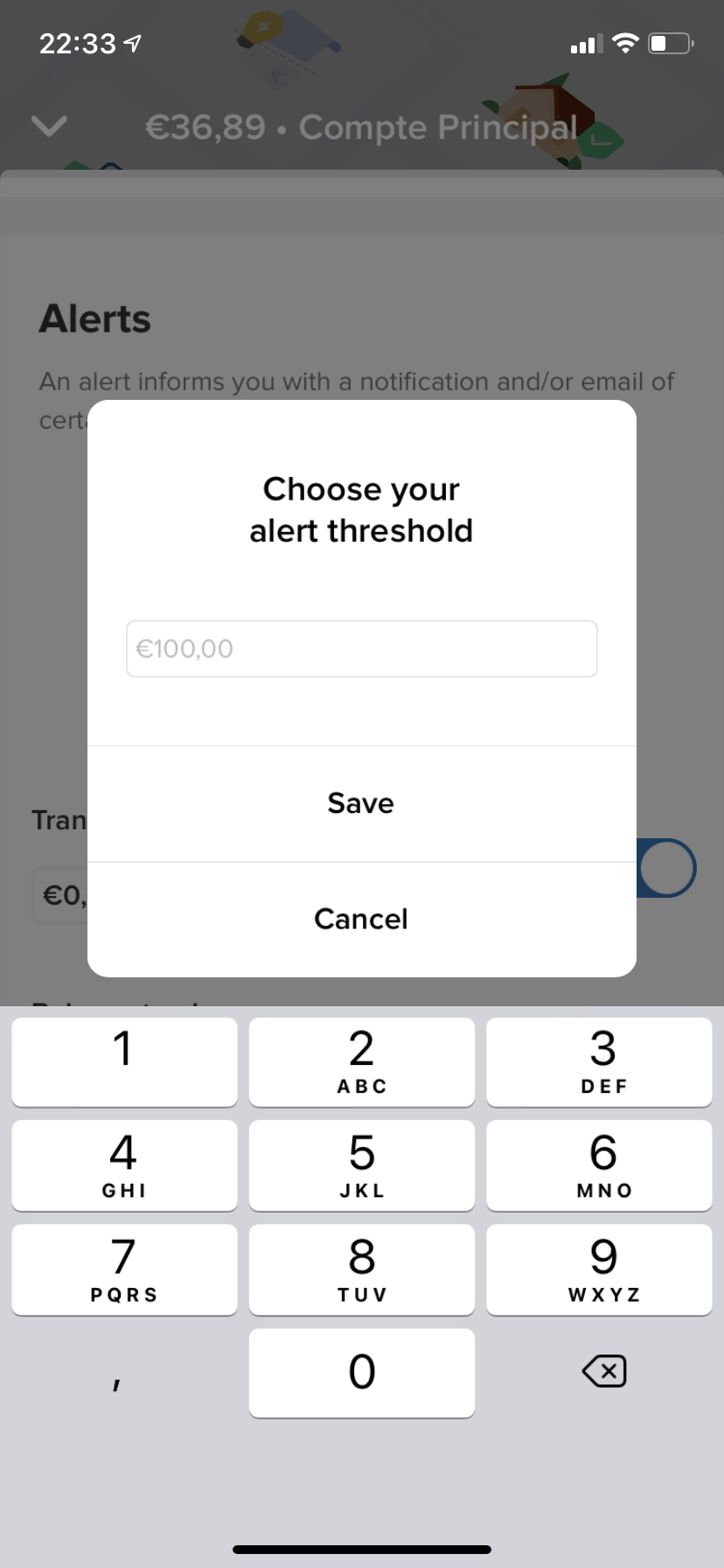 Allows you to set the threshold for triggering the alert.
Allows you to define whether the alert should be sent by email or by push notification.
Default alerts 😎
For Lydia accounts and money pots
When a user creates a Lydia account, an alert is automatically added by default to simplify its use.
Transaction made over €0, by email and push notification
The user will be warned for each operation. He can personalize his alerts at any time.
Alerts on Lydia accounts and money pots are received instantly.
For bank accounts
When you connect a bank account, two alerts are automatically added by default
transaction made over €100, by email
balance too low at €50, by email and push notification
Lydia regularly synchronizes the transactions of your bank accounts and informs you as soon as possible of the status of your accounts.
---