Scratch card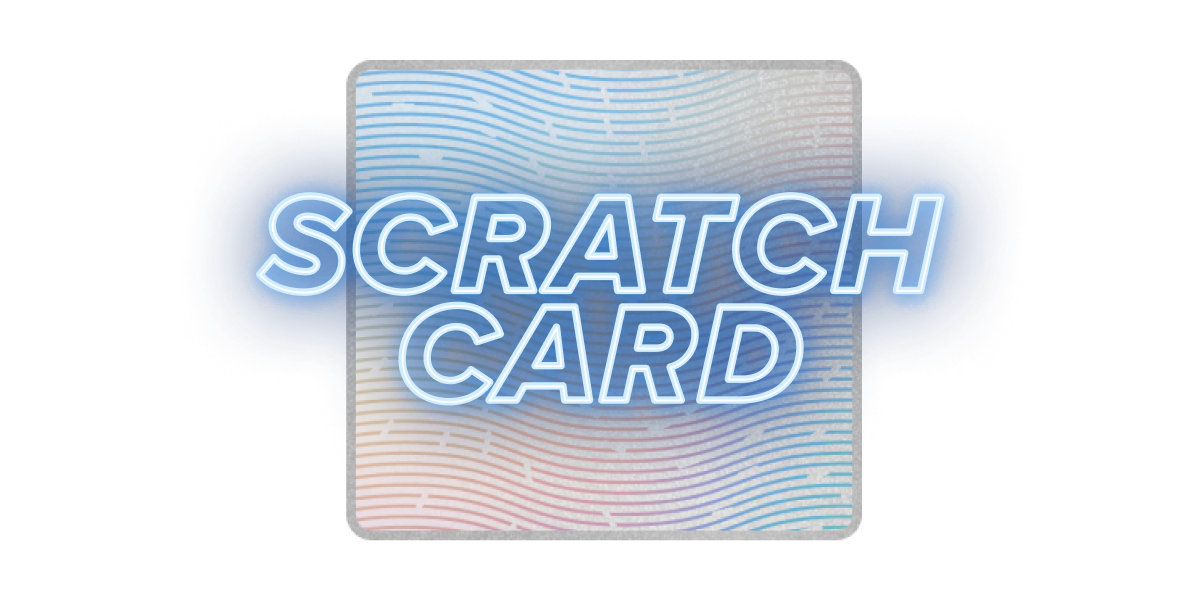 A paying Lydia user has the right to scratch a ticket every time he makes an eligible payment with his Lydia card (physical, contactless or internet).
Participation to the Scratch card is open to a Lydia Standard user making eligible payment transactions of €2 or less.
By scratching a card, the user knows immediately if it is a win. If a ticket is a winner, the amount of the payment will be refunded to the user once the transaction has been definitively cleared  by the merchant. Winning cards are randomly distributed and can be found in the payment receipts, in the Payment tab of the application.
The chances of winning are based on the pre-authorization amount, whereas the refund amount corresponds to the transaction amount once validated by the merchant.

For example, if the user carries out a transaction with a pre-authorization amount of €1 and, once validated by the merchant, the amount updated corresponds to €20: the transaction therefore has a 1/10 chance of winning, while the amount credited to the user in the event of a win will be €20.
Principles and modalities of the Scratch card
The user must make a payment of at least fifty cents (€0.50). For each scratch card, the user has a 1/n chance (n: a positive integer less than or equal to 1000) of obtaining a winning card. In other words, 1/n is the probability of victory, which varies according to the amount of the transaction. A random draw is made during each eligible payment transaction to determine if the scratch card is a winner, automatically by means of a random designation algorithm, set up by Lydia.
Specifically, eligible transactions:
greater than €0.49 and less than €2.01 have 1/10 chance of winning
greater than €2 and less than €5.01 have 1/50 chance of winning
more than €5 and less than 10.01 € have 1/125 chance to win
more than €10 and less than 20.01 € have 1/333 chance to win
more than $20 have 1/1000 chance to win
A scratch card can be played up to 24 hours after the payment was made. After this time, the card is automatically scratched and will be a losing one. More than half of the ticket area must be scratched for the ticket to be valid. In this case, even a winning ticket not fully scratched will expire and no refund will be given.
The first payment transaction made with Lydia since the user's registration, provided that it is for an amount greater than or equal to €0.50 and less than or equal to €2 and provided that it is an eligible transaction, will automatically be designated as a win, and will not be subject to any draw. This is a demonstration to explain the principle of this lottery.

For example,
- if a user's first card transaction is an eligible transaction of €1.54, it will automatically win;
- if a user's first card transaction is an eligible transaction of €23.76 and their second card transaction is an eligible transaction of €0.76, it will not automatically win.
Non eligible payments
Some payments made with a Lydia card are not eligible, such as:
cash withdrawals from automatic teller machines;
money transfers by credit card to other bank accounts or payment services.
The exhaustive list of all non eligible payments is available in the rules.
Users can benefit from a maximum of 10 scratch tickets per 24 hours. The following payment transactions will no longer generate a Ticket, whatever their eligibility, until the time limit has expired.
Thus, except for the limit on the number of tickets that the user may scratch per sliding day, there is no limit on the number of times that a user can win. 
However, Lydia reserves the right to carry out any verification useful for the rules' application, in particular in order to disqualify a participant who proceeded to a fraudulent or abusive manœuvre.
Reimbursement limit
When transaction is drawn, then the amount is fully refunded by Lydia, up to €100.
For example, if a Lydia user spends €200, and this payment is drawn, he will win €100.
Learn more about the official and detailed rules of Scratch card.
---