📈 Graph of card spending by time period
The graph displayed in the Profile tab allows the user who uses Lydia cards to get an idea of the level of spending over the current time period compared to the previous 4 periods.
The graph shows him the volume of spending done with a Lydia card over the last 4 periods and the current period.
This information is linked to the account whose name and balance are displayed next to the graph.
A line represents the average amount spent per card and per period over the 5 periods displayed.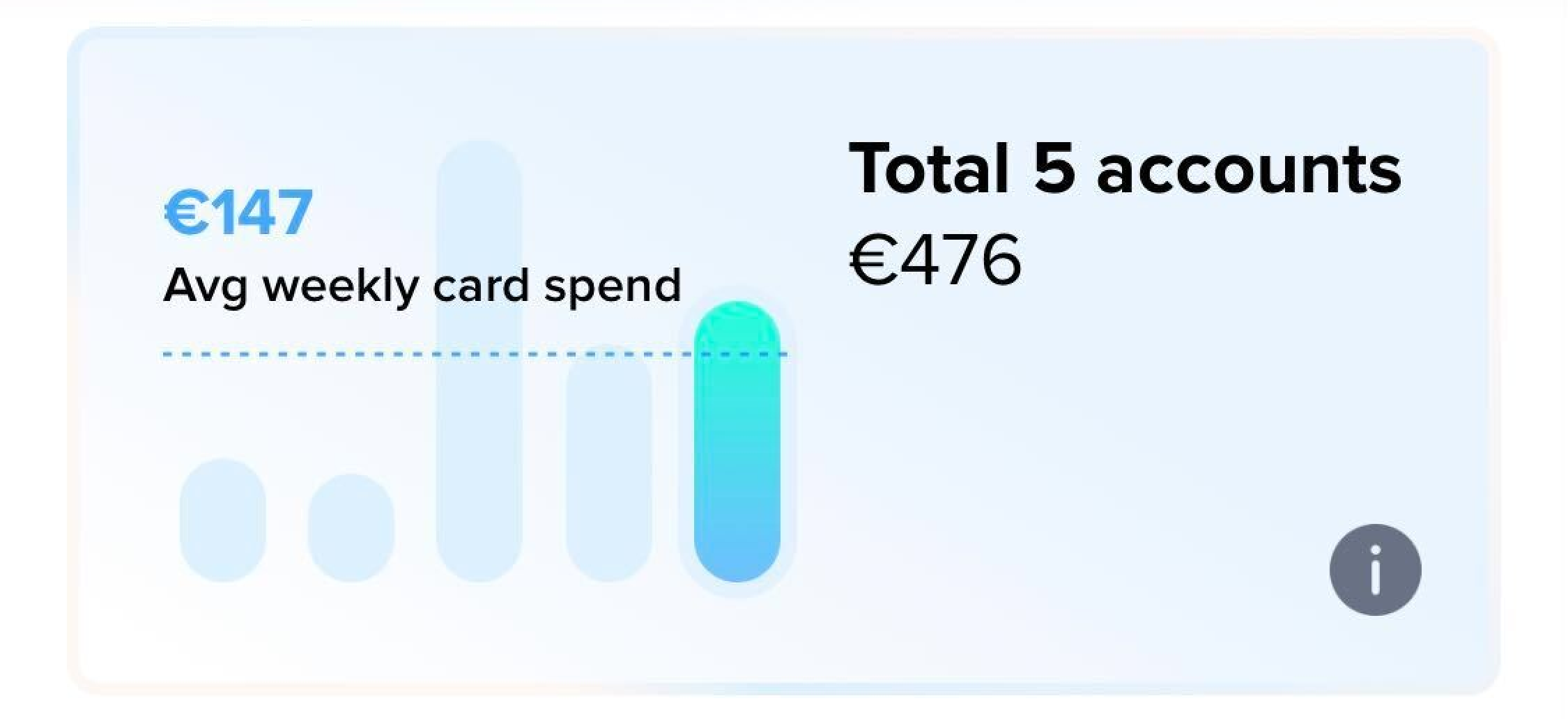 E.g.:
147 € Average card spend/week means that over the last 4 weeks and the current week the user has spent an average of 147 € per week with his
Lydia cards
.
The section is clickable and allows access to a more detailed view of the graph and its parameters.
In this view the graph is enriched with the amount spent for each period.
⚙️ Graph parameters
The graph can be configured to allow the user to display the information he is looking for:
Lydia account: It is possible to select the account on which the graph is built. The user can consult the expenses of his main account or of his duo account for example.

By checking "All your Lydia accounts" it is also possible to display the card expenses of all Lydia accounts excluding money pot. The amount displayed is the sum of the Lydia account balances.
Time scale: The user can choose to display the expenses grouped by week by selecting "Expenses grouped by week". In the same way, by selecting "Expenses grouped by month" the periods of the graph will be months.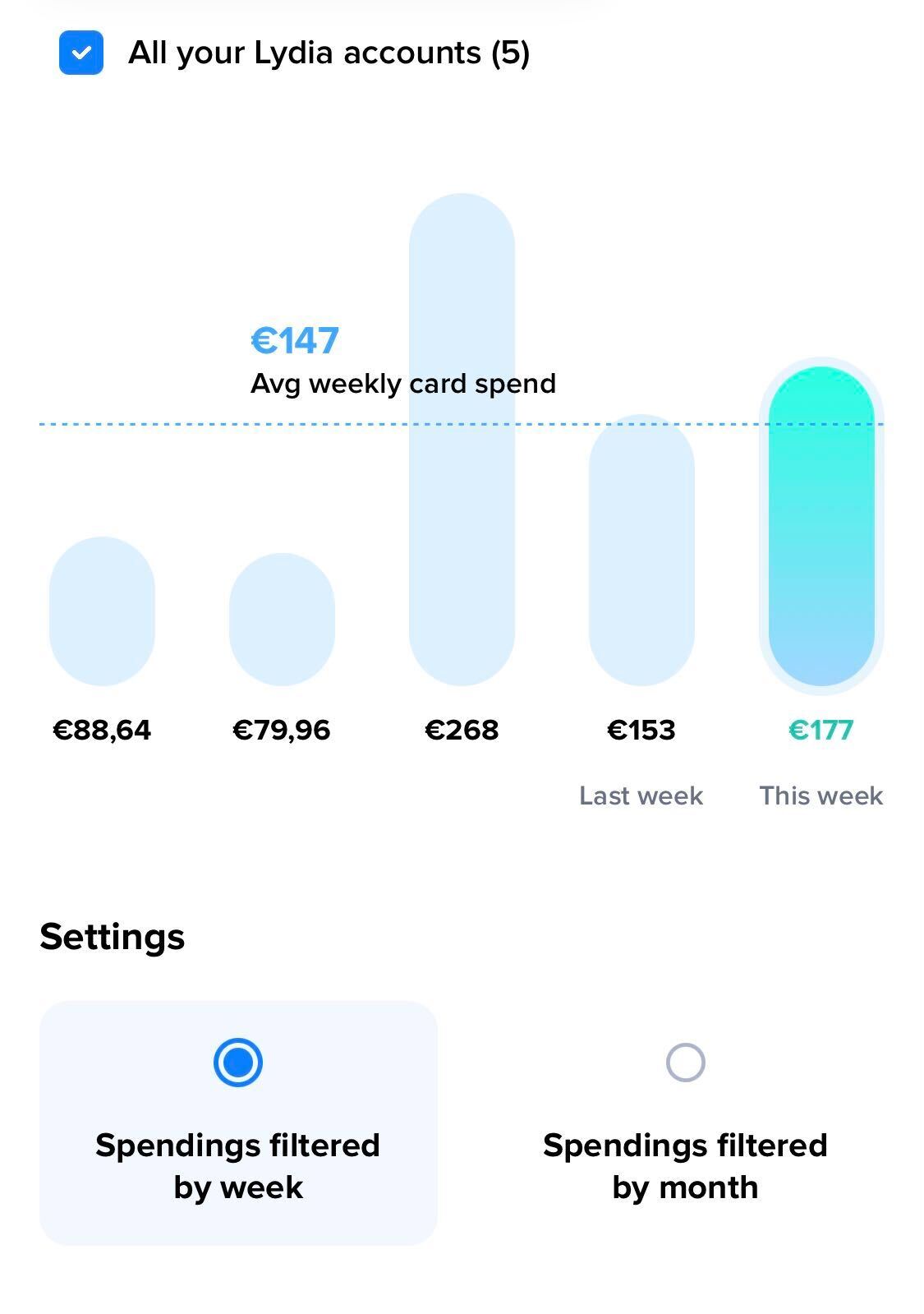 ---