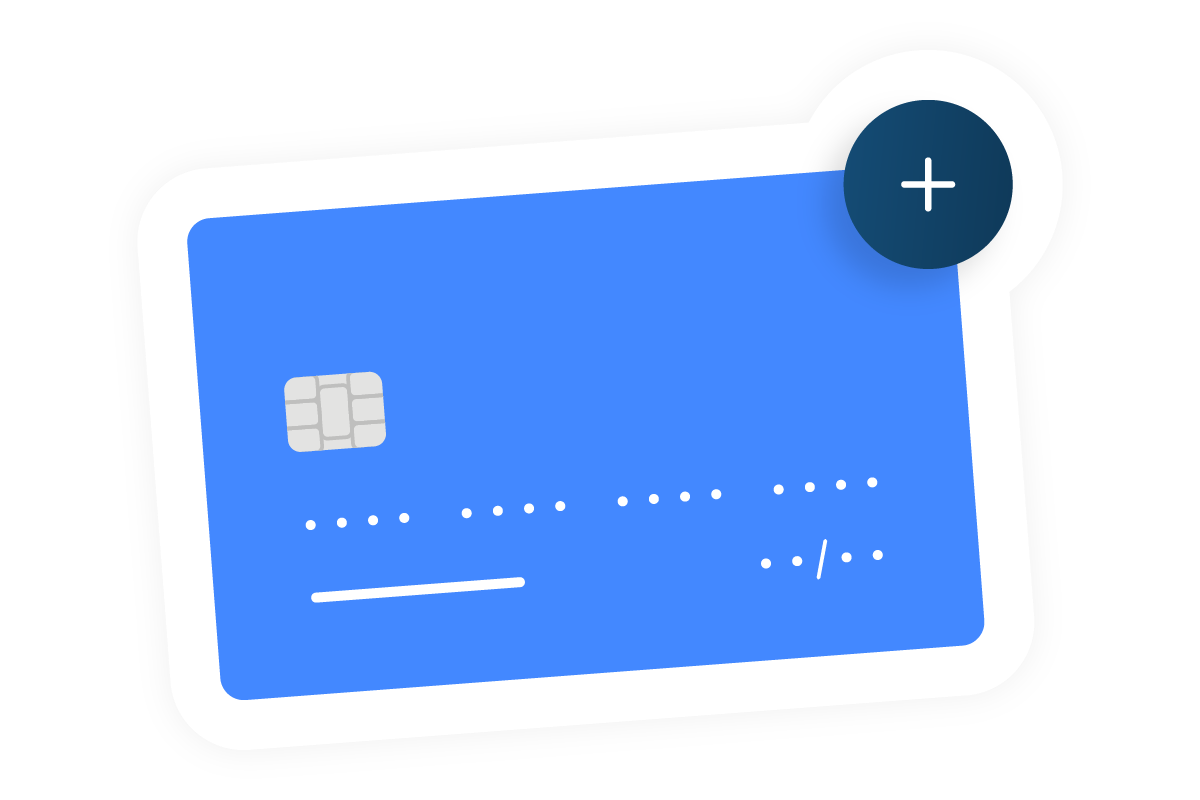 Adding a credit card allows you to use the full capabilities of Lydia, whether this is for paying in-store, online or for sending money to friends. You can link one or more credit cards to top up your Lydia account. 
⚠️ When adding your card, Lydia must ask your bank for an authorisation and simulate a €1 transaction. You will not be debited. To know more, read this article.
How to add a bank card 💳
Adding a credit card to your Lydia account is as simple as that:
Go to "Cards" tab
Tap on the ➕ icon at the top right-hand corner of your screen
Hit "Add a bank card"
Follow the instructions
In the Lydia app, it is possible to add a bank card with a dynamic visual cryptogram (this is the case if the 3 digits on the back of the card are automatically renewed several times a day). To do this, follow the same steps as above and activate the "Dynamical CVV" option.
The list of accepted bank cards can be found in this article.
Users without any subscription can add a limited number of cards.
Adding business cards to Lydia is subject to limits and conditions that can be found
here.
How to delete a bank card
To delete a bank card:
Go to "Cards" tab
From the tab "Cards", click on "Menu cards" at the top right of the screen
Select the bank card you want to delete
Click on "Delete" at the bottom of the screen. That's it!