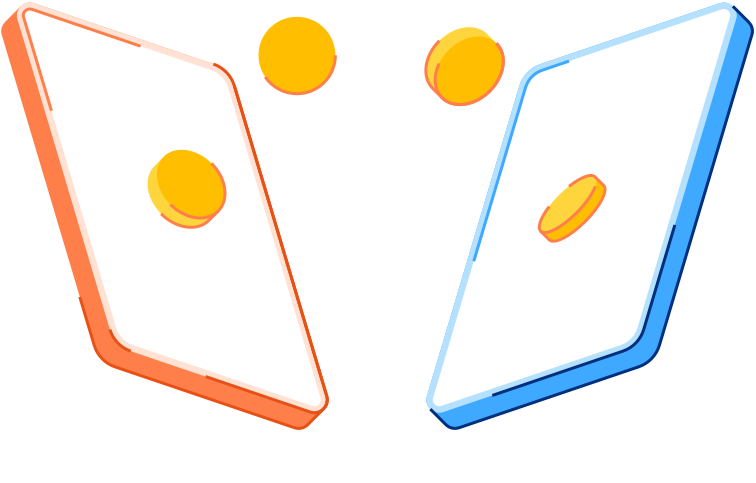 The Lydia app allows you to send money to individuals in a couple seconds for free.  
Advantages 👍
Settling up with individuals with Lydia is easier, quicker and more secure than dated alternatives like cash or cheque. 
instant payments
guaranteed payments
no need for the recipient's bank details - just their phone number or email address is enough
no need to preemptively add the recipient as a beneficiary
completely free
When to use Lydia
There are plenty of occasions to be using Lydia in your daily life, like:
Settling up with friends and family 
Pocket money
To pay people you don't know or for goods or services found in classified ads
To contribute to a money pot for a joint present 
Sending money 💸
Using the app
Open the Lydia app and log in
Enter the amount you want to send
Find the recipient in your contact list, in the suggested contacts, or by manually entering their details (phone number, email address or IBAN number)
Choose the payment source that will be debited (if you like, add a message!)
Enter your four-digit security code or use your fingerprint or FaceID to proceed
Confirm the payment 
The payment method chosen at step 5 is debited and the recipient will receive a message informing them of the transfer.
By default, your Lydia account will be debited every time you'll be sending money. If the balance isn't enough to perform the transaction, your credit card will be used.
Outside the app
You can also send money without the app if the recipient is a Lydia user and has sent a payment request. You can settle up by entering your card number into a secure payment form. 
Receiving money 🙋‍♀️
The recipient is immediately notified by SMS, email or push notification on their phone.
Using the app
The full amount will immediately be credited on your Lydia account. You can then use this money as you see fit - to make a payment or to withdraw it to your bank account.
Without the app
You can click on the link in the SMS or email you received to transfer the amount received to your bank account using a secure payment page.
Limits
Click here to see the payment limits.
Click here to see bank cards we accept. 
Usage limits
Lydia cannot be used for a professional activity. To know more, see Lydia's terms of service.
---