Google Pay & Lydia: General Information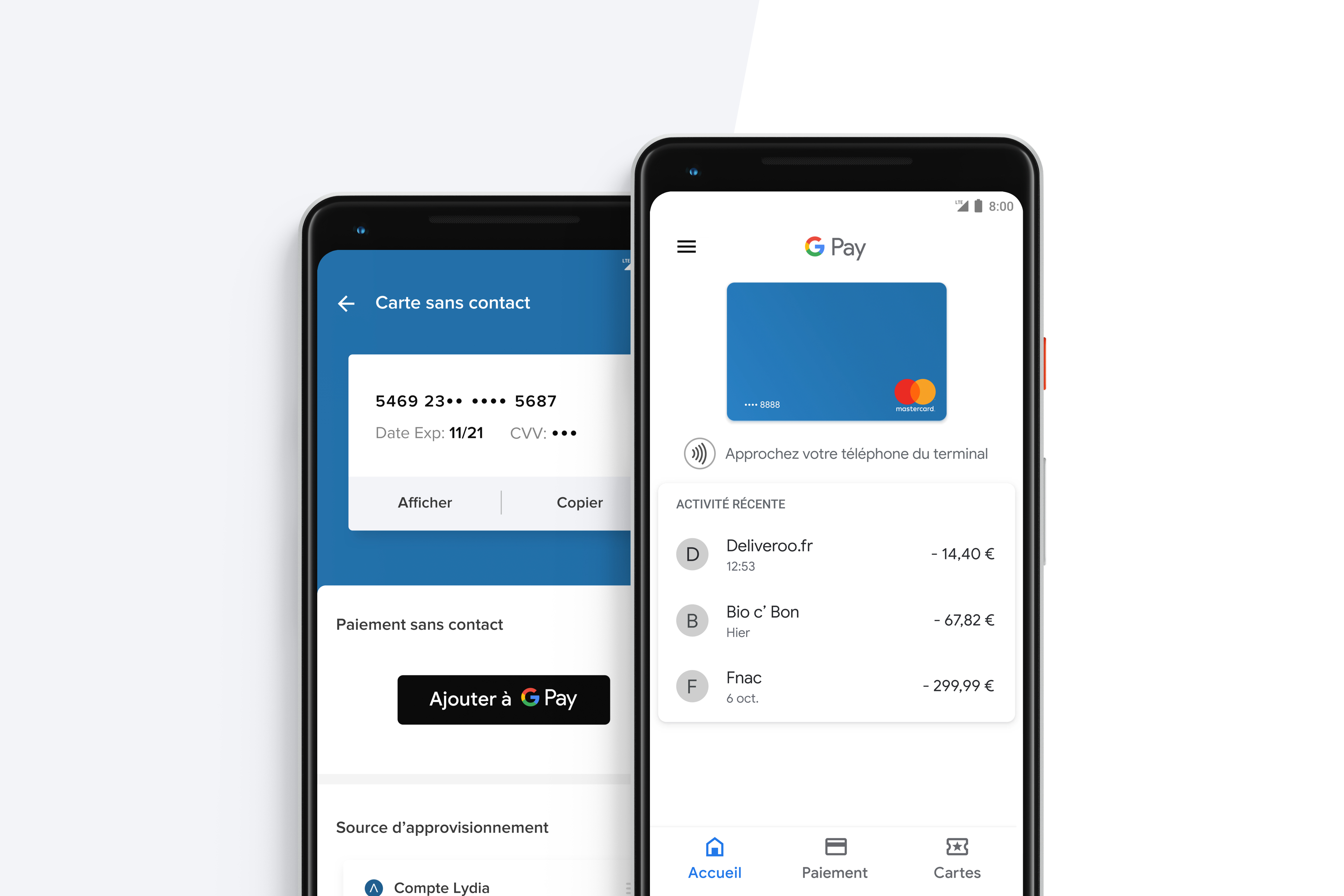 Now with Google Pay you can now pay anywhere that accepts contactless payments using your Android phone.
Contactless payments in store using your smartphone
Google Pay  works using the NFC (Near Field Communication) technology which is integrated on Android.  This means that you will be able to pay contactless in every retailer that has a compatible card terminal.
Once you are ready to pay you simply need to unlock your smartphone and bring your smartphone close to the pay terminal.  Just like paying contactless with your bank card! You will hear a beep straight after to confirm the payment.
Thanks to the smartphone's NFC chip it will automatically detect the terminal and activate the application Google Pay.  No need to do anything else. It really is that simple!
Unlike contactless card payment there is no €30 limit.  Google Pay has no limit as these payments are much more secure.
More information on paying with Google Pay.
Secured Payment
For every purchase Google Pay uses a number for each device as well a unique number for each transaction.  The card's number is never stored on the device or transmitted to any retailers at the moment you pay.
More information on Google Pay and security
Activate Google Pay on Lydia
To set up Google Pay all you have to do is go into the 4th tab of the app and tap "Contactless" or "Google Pay". From there everything is indicated.  All information will be automatically sent to the Google Pay app. Within a few seconds you will be able to use Google Pay and make your first payment.
All requirements for Google Pay can be found here
To find out in a bit more detail how to set up Google Pay on the Lydia app, click here.
Don't have a Lydia account yet? Download the app now so that you can use Google Pay today!
---